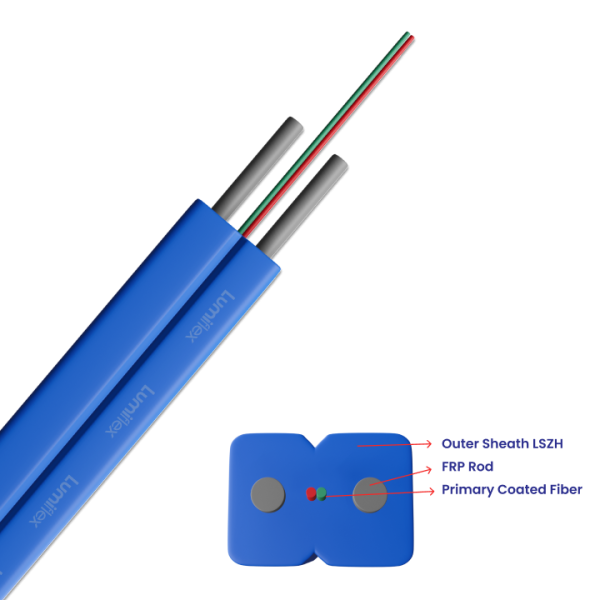 FLAT DROP INDOOR CABLE (1F/2F)
Step into unparalleled connectivity with our Flat Drop Indoor Cable (1F/2F). Designed to transcend boundaries, this cable brings broadband networks to life within any civil structure.
From effortless installation to a gel-free design, experience a seamless connection that resonates with both efficiency and environmental consciousness. With the capacity to accommodate up to 4 fibers, Lumiflex empowers you to unlock the full potential of your digital world.
ENVIRONMENTAL CONDITIONS (IEC 60794-1-2-F1)
OPTIONS AVAILABLE ON REQUEST
* H= Height of Cable ; W= Width of Cable
FIBRE TRANSMISSION PERFORMANCE