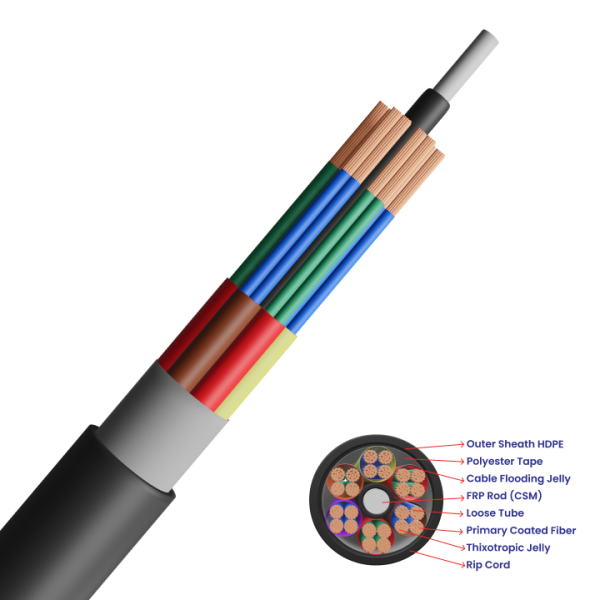 MULTI-TUBE SINGLE SHEATH CABLE (UP TO 144F)
Get extraordinary connectivity with our Multi-Tube Single Sheath Cable (up to 144F). Designed to transcend boundaries, this cable is your gateway to seamless connection. Whether blowing in ducts or installed alongside power lines, Lumiflex ensures uninterrupted performance.
This cable empowers you to create a broadband ecosystem that knows no limits, from local loops to long-haul networks. With its lightweight and flexible design, we redefine the concept of connectivity, making every connection effortless.
ENVIRONMENTAL CONDITIONS (IEC 60794-1-2-F1)
OPTIONS AVAILABLE ON REQUEST
FIBRE TRANSMISSION PERFORMANCE