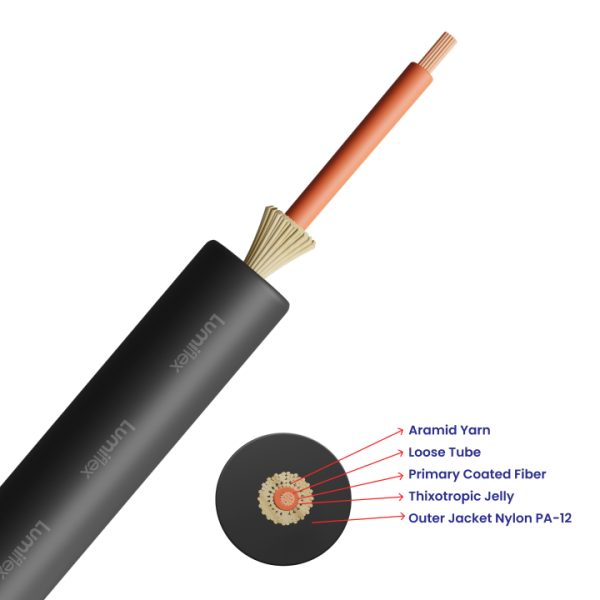 UNI-TUBE MICRO DUCT CABLE (UP TO 12F)
Discover the power of the UNI-TUBE Micro Duct Cable, the future of ultrafast connectivity. Engineered with our state-of-the-art all-dielectric design, this light-as-a-feather cable boasts an impressively slim diameter that allows for effortless installation even in the most constrained micro duct setups.
With a capacity for up to 24 fibers, this compact powerhouse effortlessly handles heavy data loads while retaining the simplicity and elegance that is the hallmark of Lumiflex. Elevate your connection experience with our UNI-TUBE Micro Duct Cable, where speed, performance, and convenience converge.
ENVIRONMENTAL CONDITIONS (IEC 60794-1-2-F1)
OPTIONS AVAILABLE ON REQUEST
FIBRE TRANSMISSION PERFORMANCE