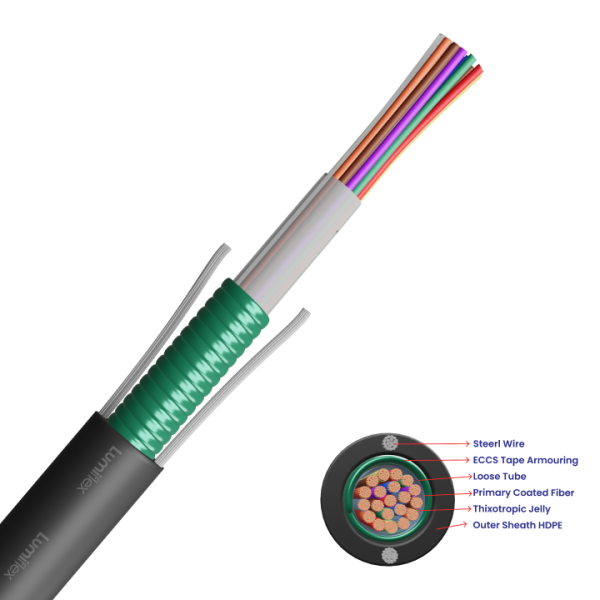 MULTI-TUBE SINGLE SHEATH STEEL TAPE CABLE (UP TO 144F)
Unleash the power of resilience with our Multi-Tube Single Sheath Steel Tape Cable (up to 144F). Designed for direct burial and inside duct installation, this cable offers unparalleled durability and protection.
With enhanced compressive strength and rodent resistance, your network remains secure even in the harshest environments. Lumiflex's robust construction ensures uninterrupted connectivity from local loops to long-haul networks. Experience the freedom of a lightweight and flexible cable that defies limitations.
ENVIRONMENTAL CONDITIONS (IEC 60794-1-2-F1)
OPTIONS AVAILABLE ON REQUEST
FIBRE TRANSMISSION PERFORMANCE