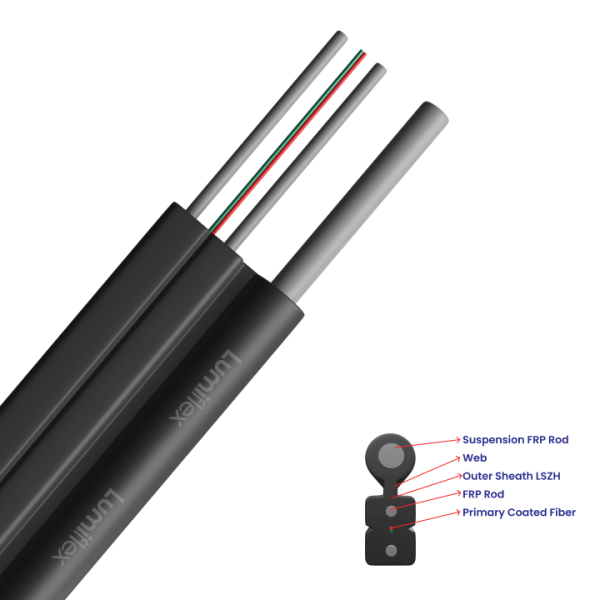 FLAT DROP OUTDOOR CABLE (2F)
Embrace the great outdoors with our Flat Drop Outdoor Cable (2F). Unlock the true potential of outdoor connectivity, whether through aerial installation or extending connectivity right to your doorstep.
With easy installation and a gel-free design, Lumiflex ensures a hassle-free experience that blends efficiency and environmental consciousness. Step into a world of limitless possibilities with a broadband network supported by up to 2 fibers.
ENVIRONMENTAL CONDITIONS (IEC 60794-1-2-F1)
OPTIONS AVAILABLE ON REQUEST
* H= Height of Cable ; W= Width of Cable
FIBRE TRANSMISSION PERFORMANCE