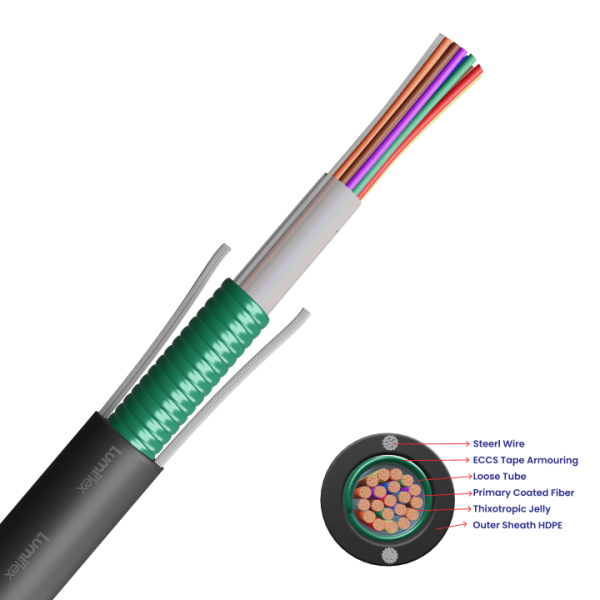 UNI-TUBE STEEL TAPE CABLE (UP TO 12F)
Meet the UNI-TUBE Steel Tape Cable, the relentless champion of secure and robust connectivity. Constructed with our proprietary ECCS Tape armoring, this cable stands resolute against rodent threats and possesses high crush resistance and tensile strength.
Its robust construction ensures it is primed for direct burial or inside duct installation, offering unbeatable protection and resilience. Remarkably lightweight, it guarantees ease of installation without compromising its sturdy nature. And the best part? It is available with up to 24 fibers.
ENVIRONMENTAL CONDITIONS (IEC 60794-1-2-F1)
OPTIONS AVAILABLE ON REQUEST
FIBRE TRANSMISSION PERFORMANCE